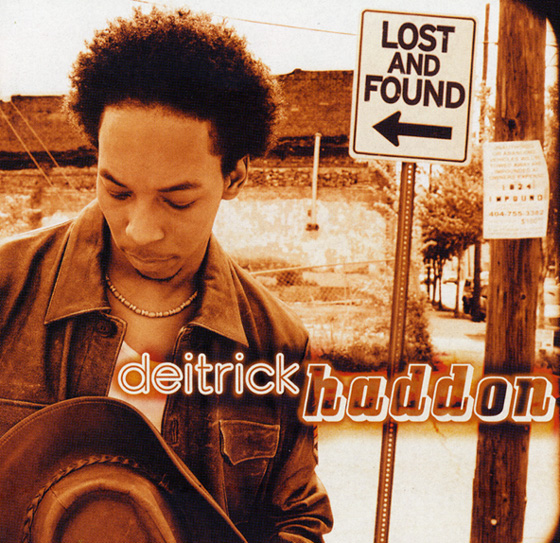 Deitrick Haddon
Lost and Found (First Solo Album)!





Deitrick Haddon (listen) is the 29 year old Youth Pastor and music director at Unity Cathedral of Faith in Detroit, Michigan where his father is the Pastor (Bishop Clarence Haddon). After his spiritual smash hit album "SuperNatural" he felt it was time to go solo like his wife Damita did. His sixth and first solo album ''Lost & Found'' is awesome and shows how he has matured over the years! His fifth album "SuperNatural" takes his musical ministry to a whole new level in spirituality! His fourth album is the outstanding and spiritual "Chain Breaker" (LISTEN). Billboard Magazine Spotlighted "Chain Breaker", giving it the utmost praise. I love every song on the album, especially the ones featured on the concert video. Whether he's getting down with John P. Kee on "Double Team" or getting down on his hands and knees in praise with "Don't Let Me Fall", this album is truly amazing. I listen to it everyday. I myself cannot get enough of viewing the "Chain Breaker" Video of the live musical tracks (that follow the excellently produced studio tracks on "Chain Breaker"), which features most of the songs, and you truly get a feel for this artist and his choir, including his wife Damita Haddon (review) who is without doubt one of gospel's best singers. Her solo album on the Atlantic Christian label drops September 26th. The "Chain Breaker" video is totally amazing, and it's so live you'll feel like you're actually in Unity Cathedral of Faith getting your Holy Ghost Praise on! You'll get your shout on, praise on, and dance on! This is a preacher's kid who has developed his musical gifts through time and influences of gospel and secular artists, to create a unique blend he calls "Gospel Soul". He will be one of the leaders who will take gospel music into the year 2000 and beyond. Deitrick's music has broken beyond the borders of Detroit, and NOW is his time to reach the mass music community.

"This Is My Story" is the third musical offering from Deitrick Haddon. This album showcases Haddon and his family group on 13 music tracks of contemporary R&B influenced, Praise & Worship selections, along with commentary. This Is My Story contains a more introspective message with soul-pouring performances, which have become a Deitrick Haddon trademark. Deitrick's wife Damita who stars on all of his albums with heart stirring ballads and uptempo songs gives his music the same power Monique Walker does to Hezekiah Walker's music ministry. This Singer, Songwriter, Producer's unique blending of urban contemporary rhythms with a potent gospel message is another feature which allows this album to cross many borders. Check out Deitrick and Damita's duet together on the outstanding Walt Whitman & The Soul Children of Chicago "Generation X" (listen) album called "Stop The Tears", it's a blessing to the soul!

Deitrick's second album, "Live The Life" ministers to the soul, because it speaks about living the life you sing about. I would advise any serious lover of gospel music to check all of Deitrick's albums out. My car cd changer holds six cds, and needless to say Deitrick Haddon's last three albums hold half the spots. To be honest with you I actually listen to all three albums about the same, but that just goes to show how much staying power this young man has. "Chain Breaker" still takes it to a whole new level, and after seeing the video you will only love the cd even more. You can play his music in your jeep because he has some serious uptempo tracks, and you can play it on Sunday morning with some shouting and praising because it has some serious praise and worship songs. All four of his albums are classics. I listen to his music more than I do any other artist because it has that soul changing quality. I guarantee after listening to only one of his albums you'll love Jesus a little bit more! He lives the life, and I guarantee anyone who listens to this man's music mind, body and soul will be truly blessed! Deitrick's first album with the Voices of Unity, "Come Into This House" is a must for all true Deitrick Haddon fans, because it shows us his roots. Perfect Peace was Deitrick's first group back in 1995, and you can see where the anointing started. Lastly, check out and take a listen to his latest projects Detroit Sings Nu Hymnz part 1 & 2!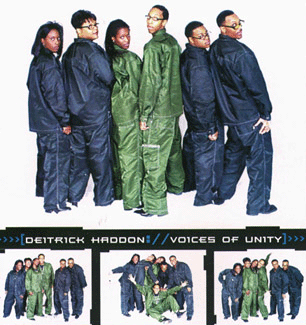 click between the broken chain!


Deitrick Haddon
Lost & Found




Deitrick Haddon & V.O.U.
SuperNatural




Deitrick Haddon & V.O.U.
Chain Breaker
Live Concert Video (outstanding).




Deitrick Haddon & V.O.U.
CHAIN BREAKER





Deitrick Haddon & V.O.U.
THIS IS MY STORY





Deitrick Haddon & V.O.U.
LIVE THE LIFE





Deitrick Haddon & V.O.U.
COME INTO THIS HOUSE





Deitrick Haddon & PERFECT PEACE
PERFECT PEACE